Emerging Ideas in Biomedical Research
Upcoming Conference - January 28, 2016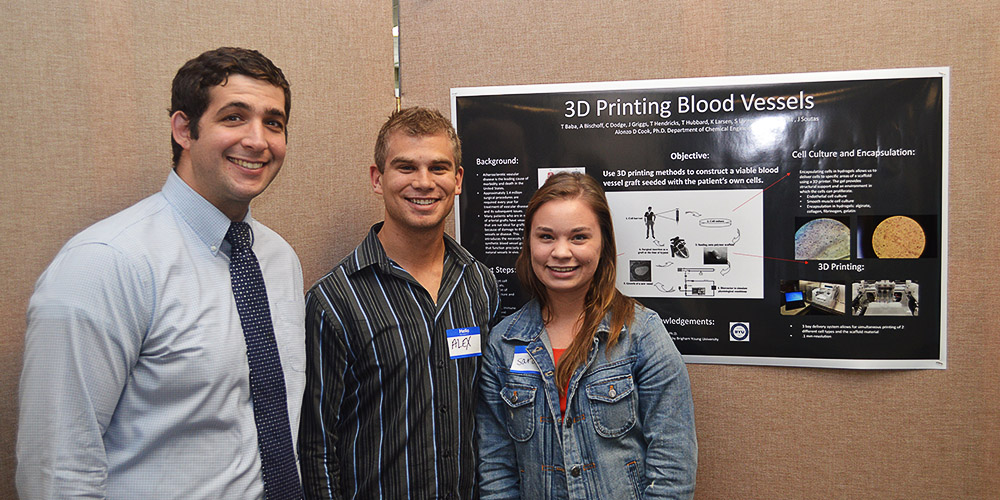 General Information
All undergraduate and graduate students involved in biomedical research are invited to attend the fourth annual Emerging Ideas in Biomedical Research Conference. This year's conference will take place on January 28, 2016 and will feature the CEO of Merit Medical as our keynote speaker.

All students are invited to attend this unique conference to learn more about the amazing research fellow students are conducting on campus.



Past Submission Info Check back next year for updated information.
Abstract submission deadline TBA
(see below for more information).
Presenters will be notified of their scheduled presentation time. A presentation list and itinerary will also be provided.


Please send all questions to byubmec@gmail.com.


Specific Presenter Information
Abstract submission and publication:

Abstract submission is now open. Abstracts must be no longer than 500 words. Abstracts will then be reviewed and presenters will be notified of their presentation time. Additionally, the abstracts will be published in the conference proceedings and will be available to judges before the conference.

How to submit an abstract

See the Abstract Submission page.

Poster size restrictions

No larger than 40in by 40in. Presentation walls will be provided for display.

Presentation

Presenters will be given three minutes to discuss their research in front of the panel of judges. There will then be 2 minutes for questions from the judges. Furthermore, presenters should be prepared to answer questions and discuss their research with interested students and faculty during the entire presentation time.

Judging

The judges will include professors from a variety of disciplines who have experience in biomedical research as well as a few students from the leadership of BMES. Specifically, projects will be judged on originality, creativity, and overall academic excellence.